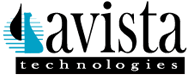 Avista Technologies formulates water treatment chemicals for reverse osmosis systems and upstream pretreatment equipment which specifically address high silica levels in ground water as seen in the Philippines. Total Systems International, LLC (TSI) is the exclusive representative of the Avista Technologies Specialty Chemicals in the Philippines. The chemicals include; RO membrane cleaners, ANSI/NSF Standard 60 certified Vitec antiscalants, RoCide biocides, RoQuest coagulants and flocculants. Our technical support services include water analysis, membrane autopsies, foulant identification, and coagulant and flocculant recommendation and dosing.
Vitec 4000 is a proprietary liquid antiscalant designed to inhibit silica and other scales and disperse colloidal particles in cellulose acetate and thinfilm membrane separation systems. This formulation is unique in that it inhibits silica scaling at higher concentrations than typical antiscalants. This feature may allow increased RO system recoveries in feedwaters containing high levels of silica. It retains its performance even in RO concentrate streams containing up to 4 ppm of ferrous iron.
RoClean P112 is a powdered cleaner designed to remove silt and organic foulants such as colloidal silica, clays, organic color and bacterial slime from spiral wound thin film elements. This formulation is temperature compensated to ensure that the cleaning solution remains in the effective pH range regardless of variations in solution temperature. Key Benefits
A site-specific Vitec liquid antiscalant dose can be determined using the Avista computer program. Like any injected chemical, over or underdosing may cause unnecessary membrane system fouling.
Please provide the following data for a free computer analysis and proposal: