System Controls Packages
The Process Control System operates the treatment process. A Programmable Logic Controller (PLC) is used to monitor digital and analog information from system control instruments and automatically activate pumps, valves, alarms etc. The reagent feed is programmed to provide proportional addition of reagent chemical which assures that the effluent remains within specification regardless of fluctuations in influent concentration. If a failure occurs, an audible alarm and warning light will alert an operator and indicate the failed condition. The control system will automatically initiate corrective action until the failed condition is corrected.
This control process was developed by the TSI principals in the mid 1980ís and has proven to be highly reliable and successful in more than 150 installations worldwide. The control process algorithms shall be resident in the PLC specified with this project and operator interface with the control algorithms shall be executed through the MMI Touch Screen unit.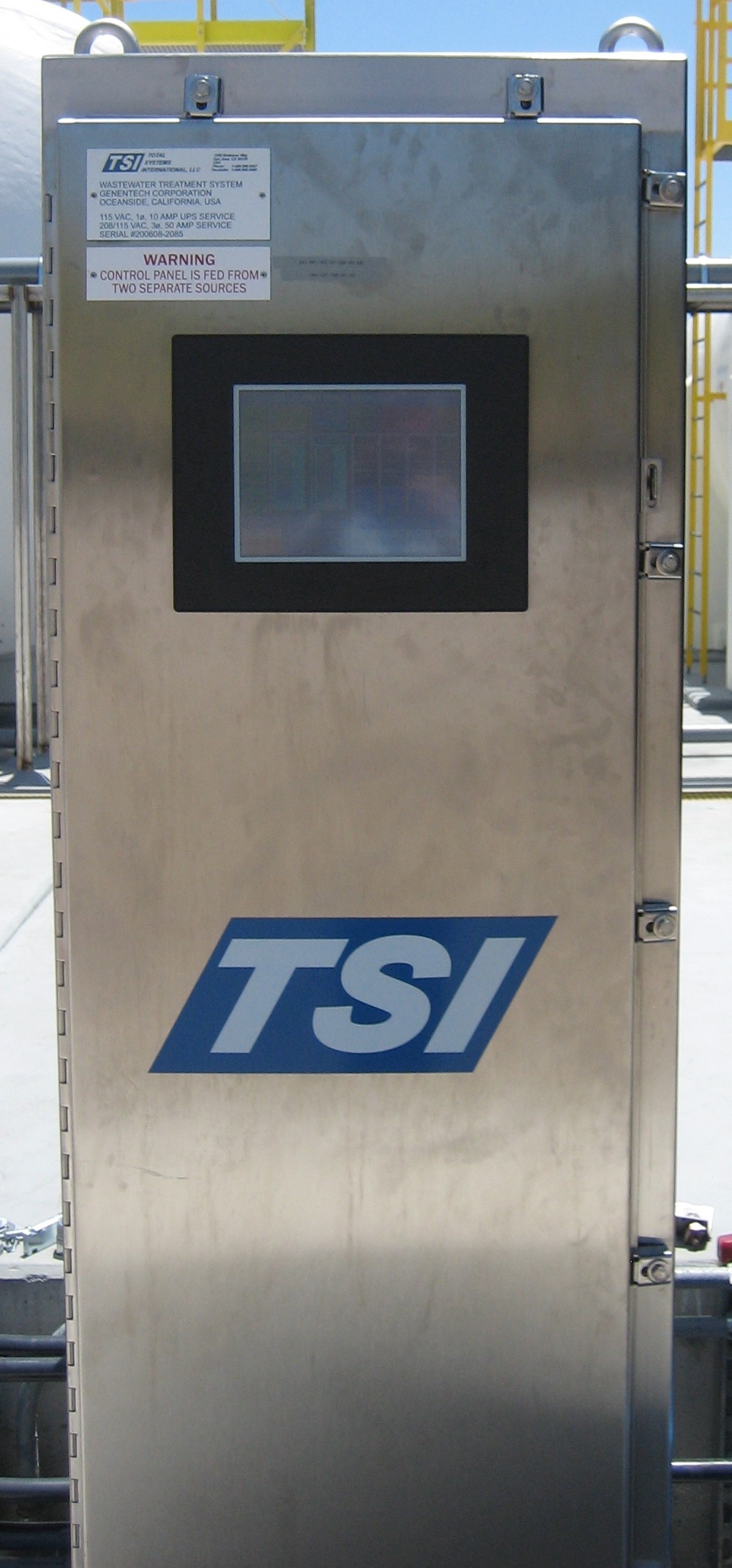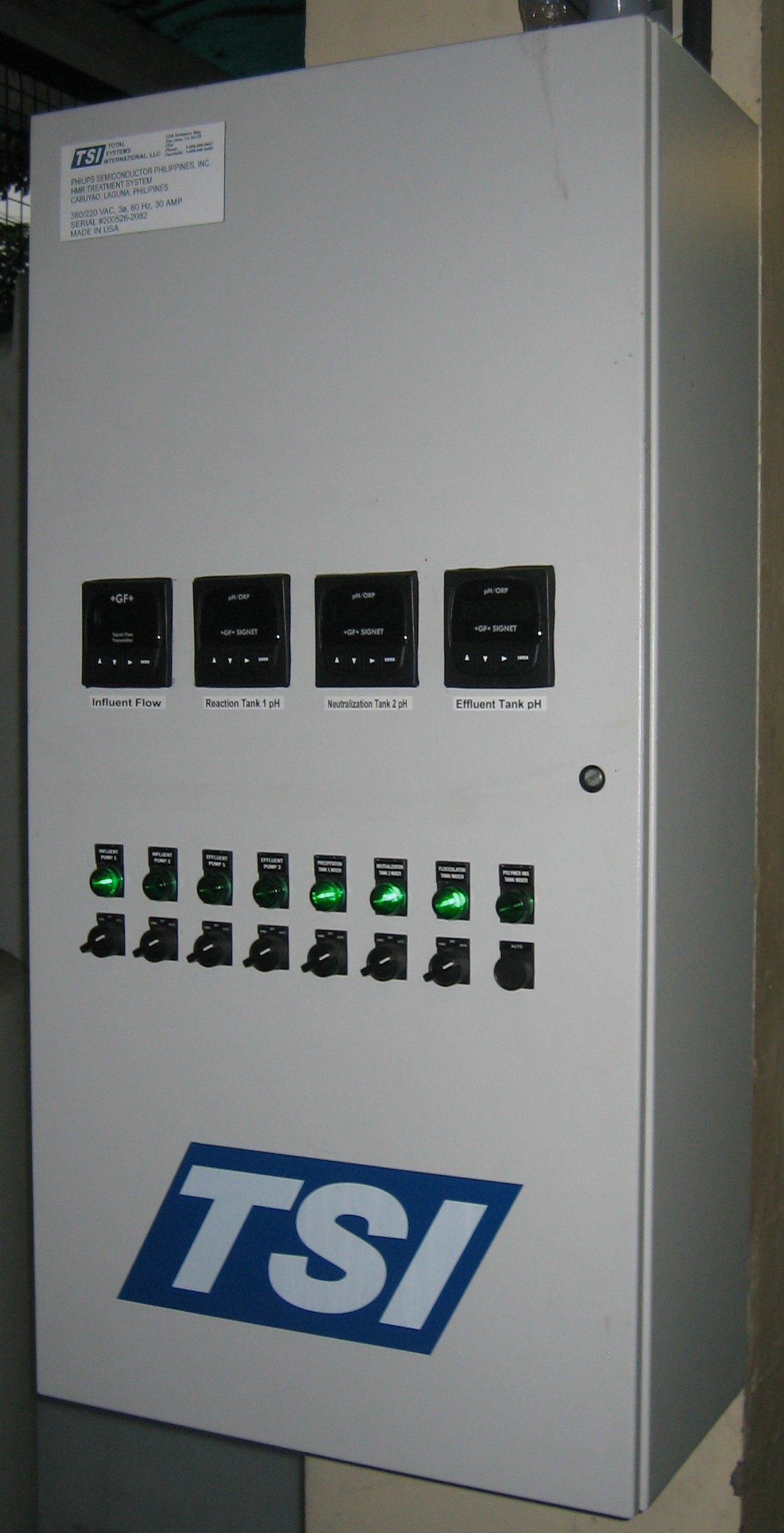 TSI / System Control System available in many different configurations